Exercise is the key to everything we need for a healthy mind, body and heart. With increased exercise and movement we stimulate more energy, concentration levels are improved and the better you are able to cope with the daily pressures and stresses that you face. Bringing exercise into your life will not only give you a happier more protective life today but it will protect you from disease in the future and will therefore change the trajectory of your life for the better.
Our fitness experts all have a background in sport at the highest level, they aim to inspire, motivate and help you to build more exercise into your life in bite size steps.
The key areas of focus are:
We can build components of our exercise programme into a health & wellbeing day, or into a larger more comprehensive corporate wellness programme. Alternatively you may prefer to offer employees one of our signature masterclasses such as the one outlined below…
Exercise for energy, focus and improved performance
This masterclass will explore the crucial role that regular movement and exercise can play in providing you with sustainable energy as well as increased focus, productivity and good health.
Objectives
Format
Audience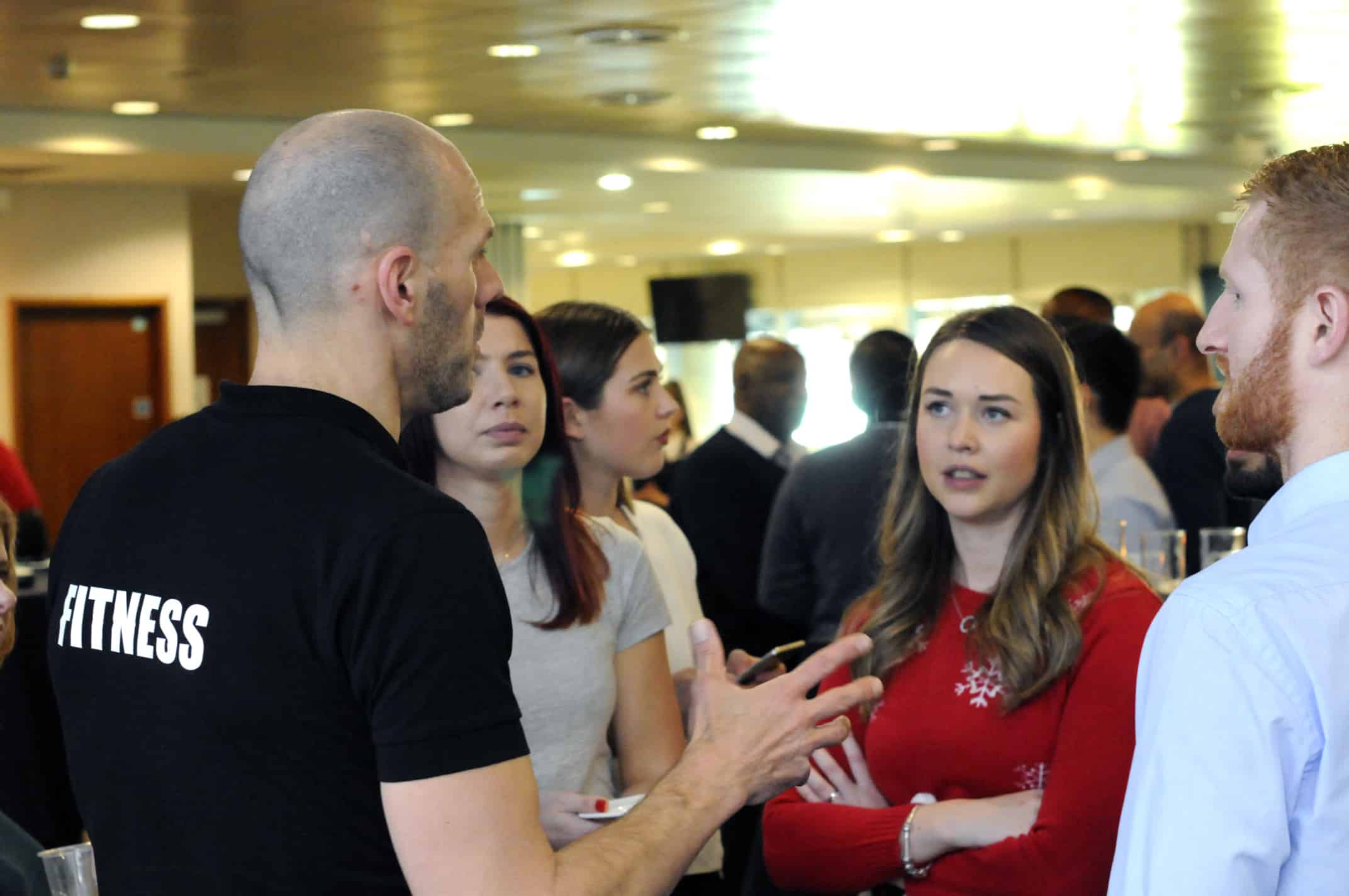 Our fitness team are united by their passion for water sports, they all competed for Great Britain and won medals at World and European championships. They aim to help people make small changes that make a big impact.
A big thanks to Toby, the session went very well, people really engaged and enjoyed it. We've had some excellent feedback already! Toby was both relaxed and professional and the exercises made the session nicely interactive. He came across as personable and inspirational.

Sarah Fielding, Vice President, Life and Health Business Management, Swiss Re

The presenter's experience and her background in elite sport was invaluable. The sections on injury prevention and tips for interval training were particularly useful.

Sue Smith, Customer Operations Manager, GE Aviation

Tailored advice from experience driven presenter. Very informative, I could have listened all day!

Chris Wood, GE Oil and Gas