As human beings our fundamental human need is to spend and renew energy; therefore constant energy expenditure without adequate recovery compromises performance and health and ultimately leads to burnout.
We believe that managing your energy is the key to unlocking your performance potential, especially in a corporate world that can be so relentless and exhausting. However if you learn to take care of your energy you will increase performance in every area of your life.
The most critical resource we have is our energy, yet many of us fail to manage it effectively. Here's how we can help you to manage your energy more efficiently:
Energy In – understanding the importance of eating and drinking mindfully to fuel the body and brain to function effectively and stabilise energy levels throughout the day.

Energy Renewal: Recovery – respect your body's need for recovery by building regular energy recovery into your day.

Energy Renewal: Rest – optimising quality and quantity of sleep for enhanced performance and overall wellbeing

Energy Capacity – expand your capacity to cope with the physical and mental demands of work with more movement and increasing your fitness and stamina.
An example Energy Management masterclass
In this 2-day masterclass delegates will develop a personal energy management strategy so that they are able to consistently sustain energy throughout a working day and therefore become more productive and effective.
Objectives
Format
Audience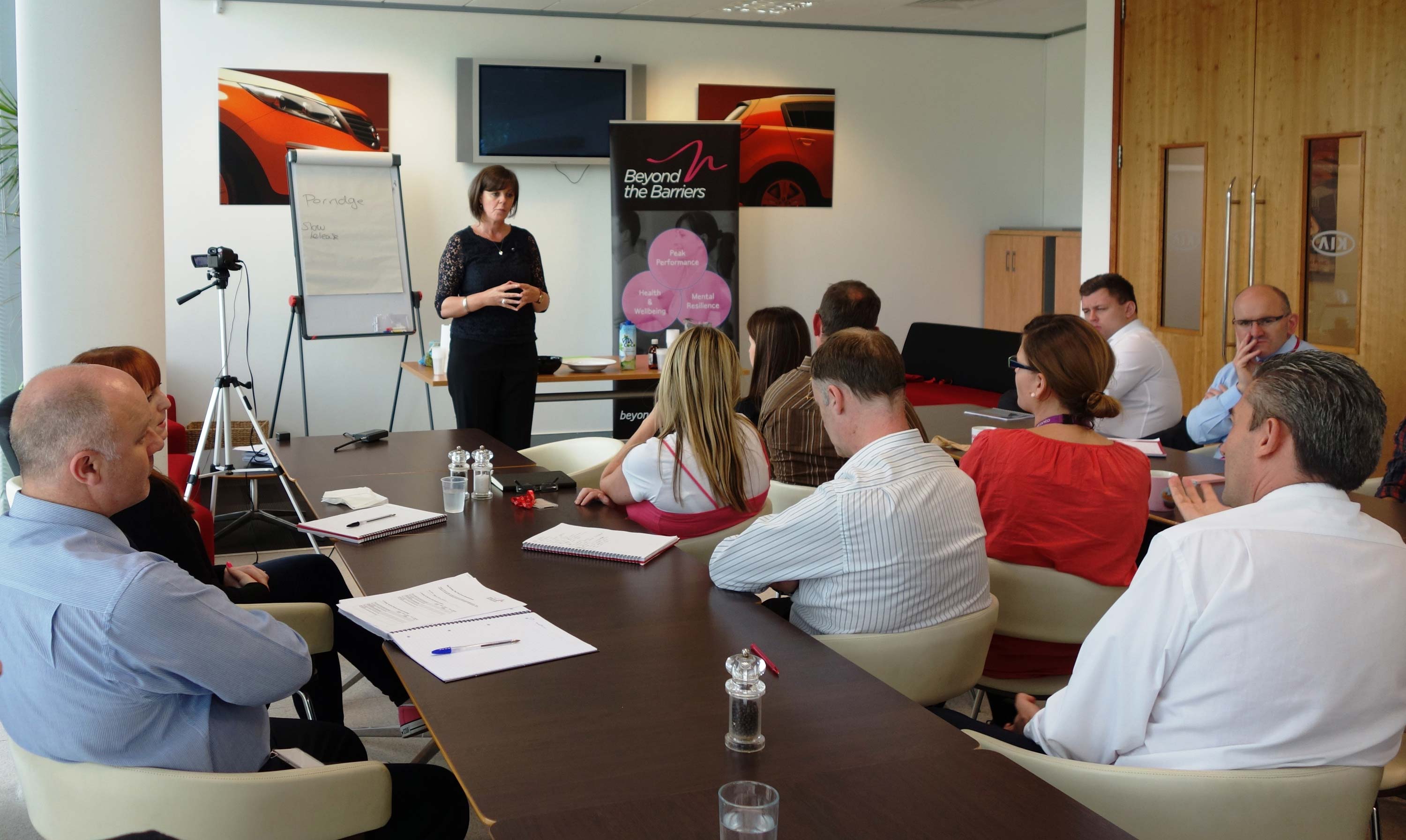 Our team are passionate about helping people enhance their energy and vitality. We draw on principles from the world of elite sport – the group of people who are the best at managing energy and training the human body for performance. Together we bring many years of experience and research in sport, as well as medical science and neuroscience to offer you the latest cutting edge thinking combined with simple, practical tools for optimal energy and performance.
The energy management equation was easily understood and provides the solution to our personal energy management needs. My team found the workshop both engaging and thought provoking and I have no doubt that many of them will be implementing the advice and reaping the benefits of doing so

Chris Murray - CEO Xoserve Ltd

It was a compelling case for energy management, providing straight forward, practical advice on those actions we could take to improve our general well-being and energy levels – making us much more effective and fulfilled in the workplace and at home

George Mayhew, Director of Corporate Affairs, National Grid

Feedback from this programme has been excellent, it has far exceeded expectations. Staff are taking the tips on board, implementing them and seeing an impact

Dawn McDonald, Health & Wellbeing Lead, UK Power Networks