Do you want to strengthen your resilience AND develop your leadership skills? Stay ahead of the game with the Resilient Leader's Toolkit.
This programme is designed to help develop your capability to lead yourself and others, particularly through the challenging and uncertain times that we're facing.
This 10 week course will boost your confidence as a leader, giving you the tools to identify the strengths you can rely on even in the face of rapid change and adversity.
It will enable you to provide clarity of direction so that people are committed to a shared vision, and are taking responsibility for helping you achieve it.
Programme details:
6 x 90-120

minute online masterclasses

One to one

coaching session

Online coaching tool

available for 3 months

Small group size

— limited to 12 participants

23rd April 2021

— next course start date, bookings open

£695 + VAT

— Investment in your Resilient Leadership

*Early bird special £649 + VAT

— until 1st March
This is the first truly breakthrough Personal Development programme I have ever participated in, with tools and techniques to practice week by week. Doing this together with other people and learning from their application of the techniques to their circumstances is really beneficial too. Worth investing your time in.

Kathryn Hullah, Head of Marketing, Reliance Precision Ltd

This is a fantastic programme and I highly recommend to anyone looking to develop in this space. So many valuable and practical tools to take away.

Sarah Horne, Group Head of Financial Planning and Analysis, Keller Group
What you will gain
Confidence and competence in your resilient leadership
Knowledge of your strengths and areas of development and the tools to work on them
Awareness of what takes you from pressure to stress and how to rebalance
Understanding and application of the RLE™:

Clarity of Direction: People know where they are going and why they are going there
Leadership Presence: You have "presence" even when you're not in the room
Awareness: Everyone, including you, works at their best, resulting in higher productivity and motivation through challenging times
Resilient Decision Making: You have the best chance of making good decisions when it really counts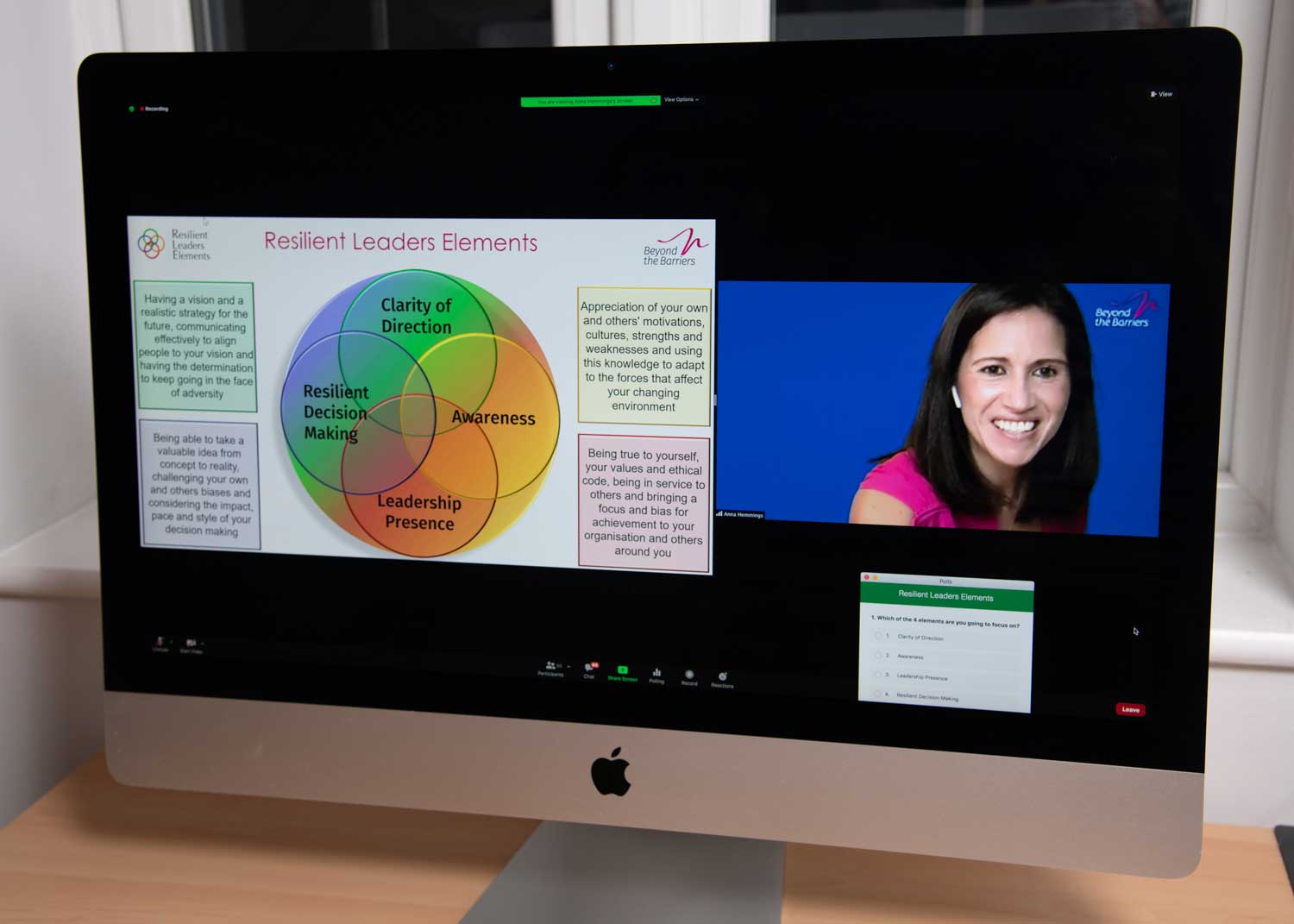 100% of participants in the Resilient Leaders Toolkit Programme have seen measurable growth in their leadership development.
The Resilient Leaders Programme has helped me to evaluate my abilities by giving me a platform that assessed what I was good at and where I could improve. Using the programme, I learned a deeper meaning of my personality as a leader that allowed me to develop and evolve for the better, in ways I never would have recognised before. I would highly recommend anybody taking this programme as they too will find self-realisation and discover how to improve

Jeremy Graham, Group Marketing Manager, Versapak

The programme is excellent, it has definitely helped me to be more resilient as a leader and now I have a collection of highly effective tools to draw on when I'm under pressure. I love that you can measure your leadership development at the beginning and end of the programme.

Commercial Director, Parkeray Interiors
Programme delivered By Anna Hemmings, MBE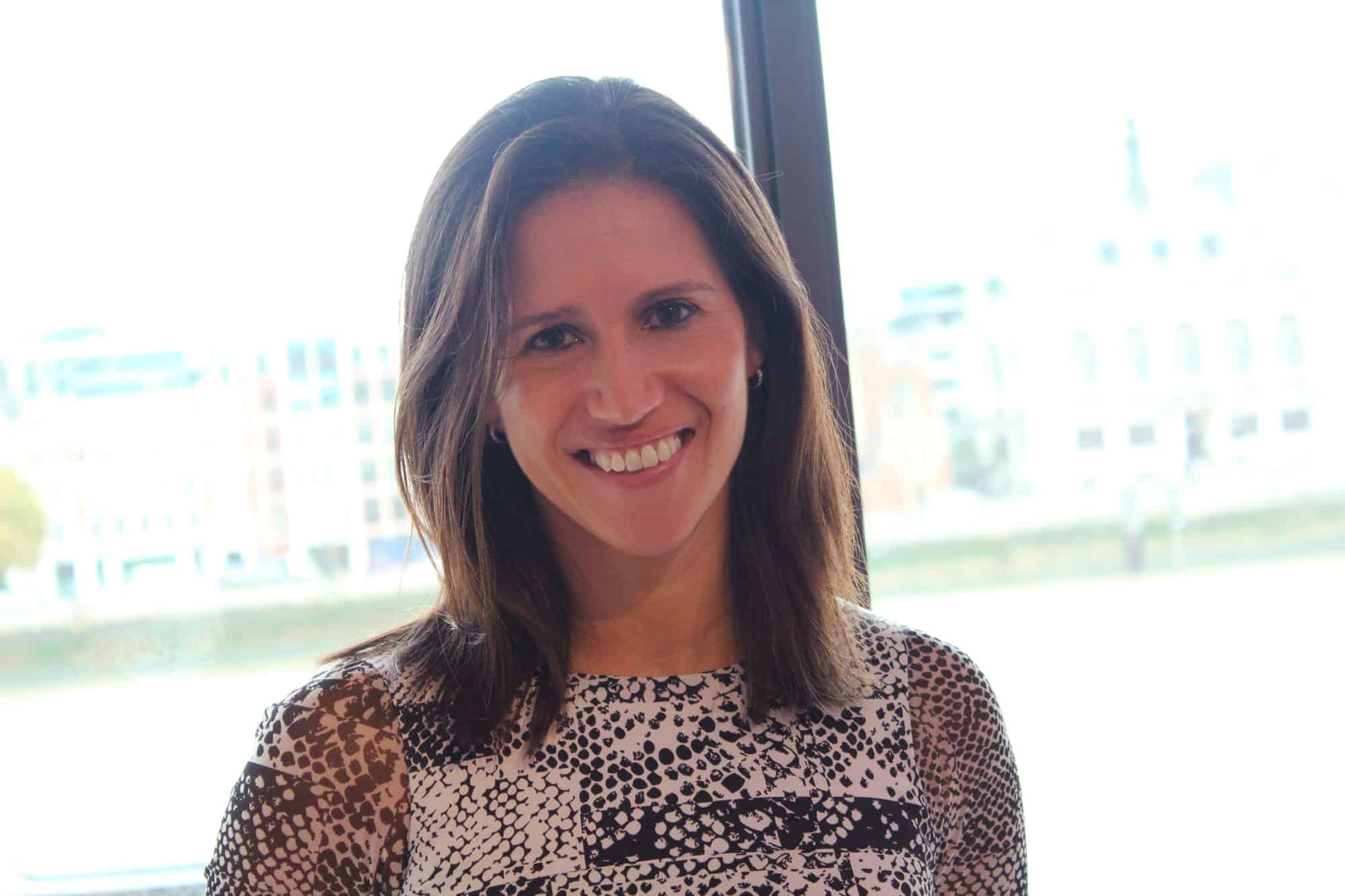 This programme is delivered by Anna Hemmings MBE, Founding Director of Beyond the Barriers. As an Olympian and former world champion whose journey was characterised by challenge, hard work, setback, adapting to change and also success, she knows a thing or two about resilience!
Anna has translated her experience as an elite athlete into practical tools and strategies to help leaders deliver world class performance and thrive under pressure. This involves unique methods to build resilience and leadership skills for different challenging environments. Anna's unique combination of experience in sport combined with 10 years leading a successful training consultancy gives her a broad understanding of the challenges that leaders and teams face and how to overcome them to maximise performance. Anna is an accredited Resilient Leaders Consultant.