Good health is not just the absence of disease, it is an abundance of vitality and we can achieve that with optimum nutrition. The food we consume directly impacts many areas of our life from our health, to our focus, our energy and performance. The problem that many people face is the sheer amount of conflicting advice; we want to make nutrition simple and practical and help you to nourish your body with the right food to enhance health and performance. We focus on these key areas..
There are a number of facets to this Pillar of health & wellbeing and we can create bespoke programmes tailored to suit your objectives, or you may wish to choose one of our masterclasses, such as the one outlined below.
Nutrition to Boost Brain Power
This masterclass offers cutting edge information and will help to promote optimum mental performance through nutrition and lifestyle. You will learn about what to eat before, during and after work to enhance concentration and memory and increase mental alertness. This inspirational masterclass is proven to make a positive difference to staff and aims to help staff boost productivity and maximise health.
Objectives
Format
Audience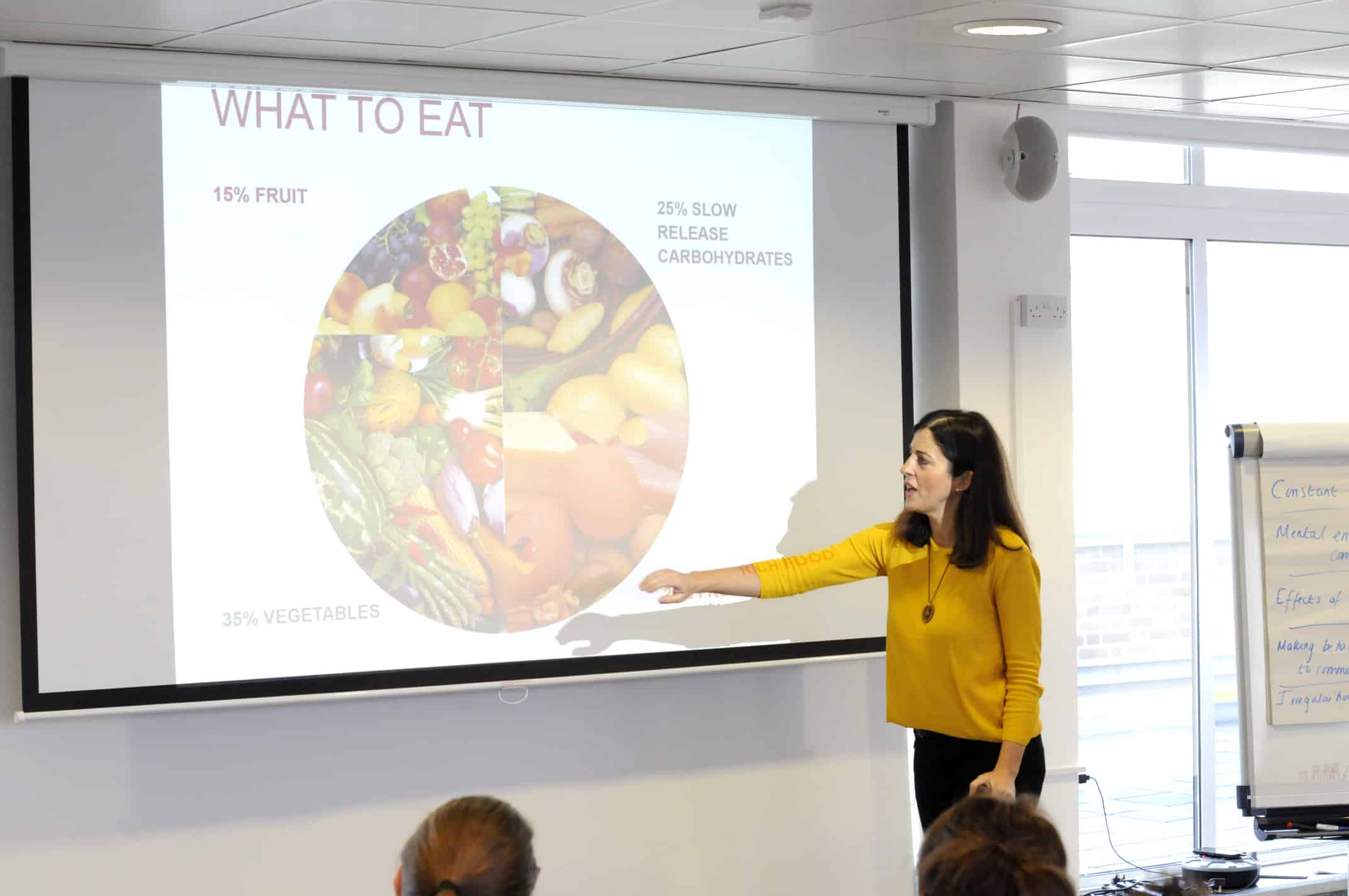 Our nutritionists are leaders in their field. They are adept at making nutrition simple, practical and applicable.
Fantastic as always, a great insight into helping understand some basics that make a big difference.

Amanda Howe, Senior HR Consultant, Nominet

This session was great, we have received excellent feedback from everyone, and they really enjoyed it. Jenny was so engaging and obviously so knowledgeable.

Andrea Gordon, Director of HR, LLDC